London Electric Bike Shop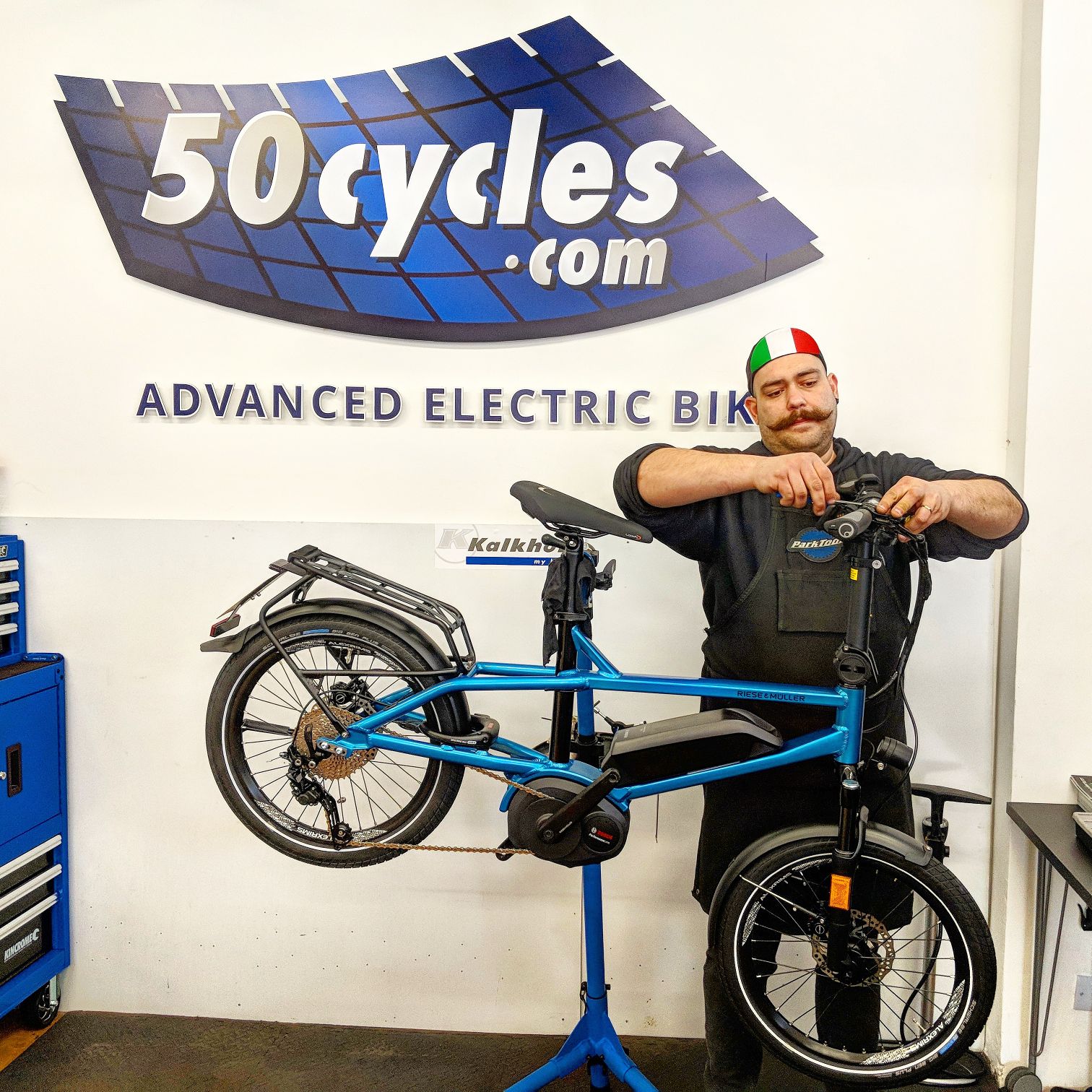 We have relocated to 46-48 London Road, Twickenham TW1 3RJ and are now fully open!
Photos and details to follow. We have Kalkhoff, Scott, Cube, Haibike demo bikes there with more models to come.
Our new showroom is next door to Waitrose, so there's plenty of parking and it's larger, brighter and offers better accessibility. We think you'll like it. It's our best London showroom yet.
Opening hours
Monday - Saturday 9:30am - 5:30pm
Late opening Thursday 9:30pm - 6:30pm
Closed Sundays
The Electric Bike Effect
I cycled in this morning and cut half an hour off my commute time. Absolutely adore the bike. Arrived at work bursting with happiness! Thanks hugely it really is a wonderful piece of kit - dare I say it, even better than the hype!! Very satisfied customer.
From Ian in London Kalkhoff Pro Connect S owner
How to contact us at 50cycles