Electric Bike Sale

We've extended our sale to include 2017 models from new brands like Haibike, Scott, Cube, Beat Bike, Winora as well as 2017 Kalkhoff models.
Includes pre-orders for 2017 Scott E-Bikes as well as the in-stock models listed below.
Cube's electric bikes are designed and manufactured with sports performance front and centre.
Winora electric bikes are a prestigious German brand from the company that brought the world Haibike.
Of course as the UK home of Kalkhoff since 2007, we'll be offering the best models from the latest range this season.
Some 2017 models have already arrived and they're all in the January sale with an introductory 10% off.
We now have two demonstrator models in the UK that will be appearing at the LAMMA 2017 agricultural show in Peterborough later this month and will then be available for test ride days.
Early test rides have been an adventure. This thing goes and keeps going, taking you to places other e-bikes can't quite reach.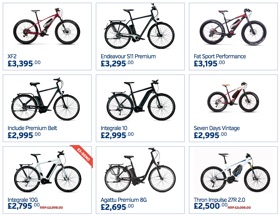 Highlights include: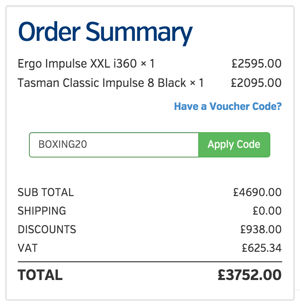 You can claim your discount by applying one of the voucher codes when checking out on our website this week.
The Electric Bike Effect
I cycled in this morning and cut half an hour off my commute time. Absolutely adore the bike. Arrived at work bursting with happiness! Thanks hugely it really is a wonderful piece of kit - dare I say it, even better than the hype!! Very satisfied customer.
From Ian in London Kalkhoff Pro Connect S owner
How to contact us at 50cycles