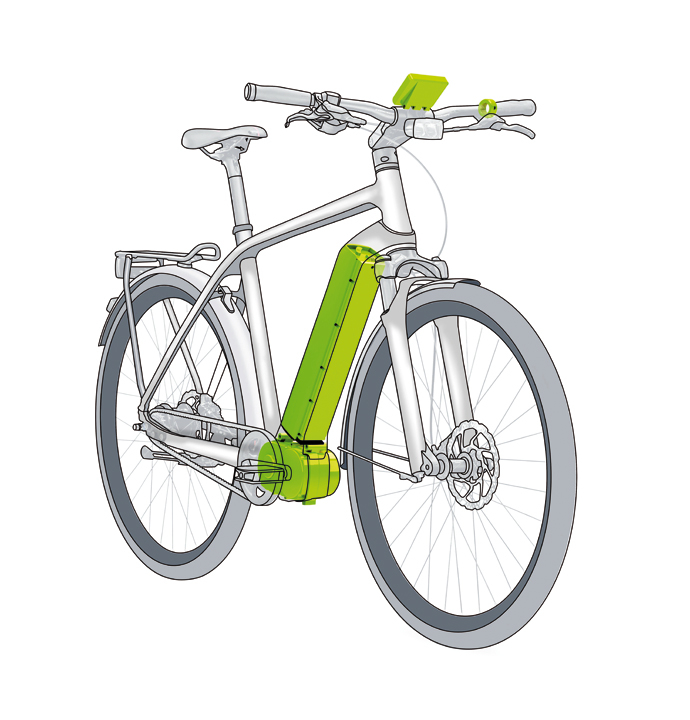 Next time you visit 50cycles.com you'll notice that we've update the home page, divide our e-bikes into more sensible categories and added all the 2016 Kalkhoff electric bikes we're offering.
Kalkhoff's Integrale and Include models debut withthe new Impulse Evo motor and battery system. 
They also both feature Smart Navigation displays that can connect to your smartphone and guide you along your route. 
There are also plenty of Impulse 2.0 models making a return, with new Agattus, Pro Connects and Sahel Compacts.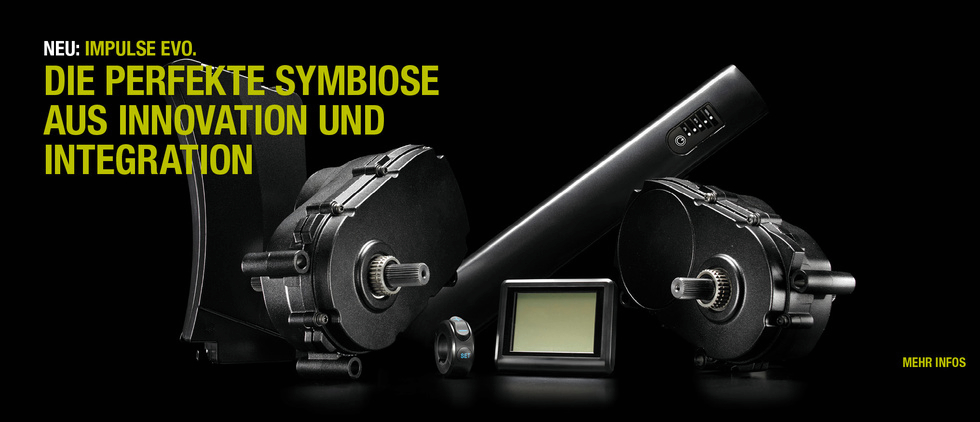 New e-bikes
All the new 2016 bikes on one page with detailed info on what's new in 2016
View all the new 2016 bikes |
Jump to Impulse Evo technology summary
Speed e-bikes
Kalkhoff Impulse Speed Electric Bikes assist up to 28mph view now
Sports e-bikes
High Performance Impulse Evo RS & Impulse 2.0 e-bikes with derailleur gears view now
Commuter E-Bikes
Superbly well-equipped Impulse Evo & Impulse 2.0 e-bikes with hub gears view now
Activity E-Bikes
All-round, comfort electric bikes, including step-thru frames and hub gears view now
City E-Bikes
Stylish Impulse 2.0 bikes with hub gears, including semi-folding Sahel Compact view now
Mountain Bikes
Hardtail and full suspension FOCUS Impulse 2.0 all-terrain electric bikes view now
2015 Clearance
Savings on selected 2015 Kalkhoff Impulse 2.0 electric bikes view now
50cycles Reflect360 Cycling Jacket & Vests in stock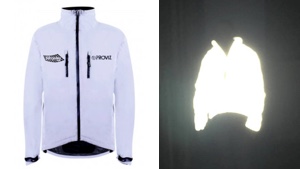 We have some of the best high visibility cycling gear in stock, jackets, vests and backpack covers in stock. 
They're made out of the Reflect360, an ingenious material that uses millions of embedded glass beads to reflect incoming light. 
You become highly visible to other road users, even from some distance, as well as passing aircraft, the International Space Station and so on (probably).
The cycling jacket shown here is available in three well-cut sizes and the material is also waterproof, ventilated and lightweight enough to pack away between rides. Reflect360 is the most effective development in cycle safety wear for many years and our stock has arrived at a great time, now that the days are getting shorter. 
Visit our 50cycles Best Bits accessories page to see all our Reflect360 offering. They're decorated with our logo on the chest and back panel and available in Medium, Large and XX-Large.
Updated Shop Pages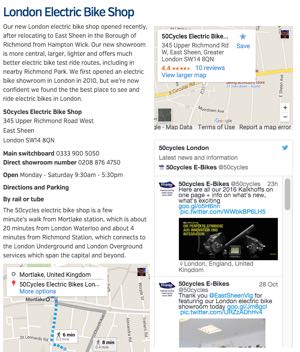 As well as updating our home page, adding new bikes and coming up with new categories, we've also freshened up our individual shop pages. You can also see all the details on one place on our Contact Us page, which also features our After Sales form.
You'll now find clearer maps and contact details, more up-to-date information and news relating to each store appearing as Twitter and Facebook posts. 
As well as our Loughborough headquarters, we now have showrooms and workshop facilities in three locations around the UK. We also have a growing network of demonstrators and agents on hand.
345 Upper Richmond Road West
East Sheen
London SW14 8QN
57 High Street
Shoreham-by-Sea
West Sussex BN43 5DE